In Genickbruchs Titeldatenbank befinden sich momentan 1.868 aktive und 1.756 inaktive, also nicht mehr vergebene Titel. Zu den einzelnen Titelhistorien gelangt man durch die Auswahl von Kategorie, Liga und Titel.



Erläuterungen
1
Sie besiegten Mind und Matter in einem Turnierfinale
2
Titel wurden vakant als Tsunami gegen Graves turnte
3
Sie gewannen ein Gauntlet Match um die vakanten Titel gegen Eddie Edwards & DC Dillanger, Bo & Jeff Douglas, The Panther Brothers, Kappa Tappa Kegga, Red Necks From Hell, The Mutilators sowie Red Hot Russ & Mike Xylas
4
Die Liga schloss und alle Titel wurden eingestellt
Wrestling trifft Krimi
ab dem 14. April im Handel
Um der Erpressung eines Wrestlers nachzugehen, touren zwei Ermittler mit einer kleinen Wrestlingliga durch schlimmste Provinzstädte - die Rezension gibt es hier im April bei GB!
Der Trailer
Zum Blog des Autors
Interessantes bei GB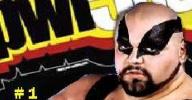 Seit dem Jahre 1991 veröffentlicht Bill Apters "Pro Wrestling Illustrated" zum Herbstanfang Listen von jeweils 500 Namen, in denen die nach Meinung der Redakteure wichtigsten Wrestler des Jahres ausgezeichnet werden. Aber keine Sorge, Mantaur war noch nie auf Platz #1 dieser illustren Liste. Wenn ihr wissen wollt, wer in den vergangenen Jahren die unumstrittene #1 des Wrestlings war, klickt auch durch die Listen der verschiedenen Jahre. ... aufrufen
Interessantes bei GB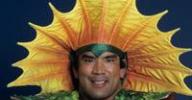 Vom November 2001 an gab es bei Genickbruch in zumeist unregelmäßigen Abständen Wrestler, die auf Entscheid der Userschaft und durch unsere hauseigene Willkür in unsere Hall of Fame eingetragen wurden. Die erste Person in der genickbruch'schen Hall of Fame war Ricky "The Dragon" Stramboat, auf dessen Karriere hier zurückgeblickt wird. Erfahrt mehr über die Anfänge seine Karriere bishin zu einem Karriereende im Alter von 41 Jahren - unabhängig von sehr unregelmäßigen Auftritten nach dieser Zeit. ... aufrufen